Crafted from high-quality steel, live your best life with our Outdoor Fire Pit range, made in the UK and shipped next day.
Bring warmth, atmosphere, and the fun of fire to your garden with our range of outdoor Fire Pits. From our Mild Steel Fire Pit to our Kebab Fire Pit, you will find the perfect one to light up your party in the garden. Great for camping and trips away with the family.
Simply Metal gets glowing reviews on Amazon, Ebay and Etsy for our amazing quality UK Made Fire Pits.
Perfect as a patio heater, our exquisite Fire Pits can be loaded with firewood to provide hours of lovely warmth for an outdoor gathering.
This portable piece is ready to pop in your van too, perfect for those camping holidays and trips with the family!
Your guests will be swooning over your Fire Pit and the warmth of your entertainment. Bring together family & friends for BBQs, fire pits, gatherings, and parties.
A Fire Pit makes an amazing gift too – I mean, what do you buy the person who already has everything? A Fire Pit! If you would like to see any more of our gift ideas click here.
Our Fire Pits are portable & flat packed and are super easy to put together and take apart, so that you can get to hosting and toasting marshmallows straight away. You won't be disappointed with our products.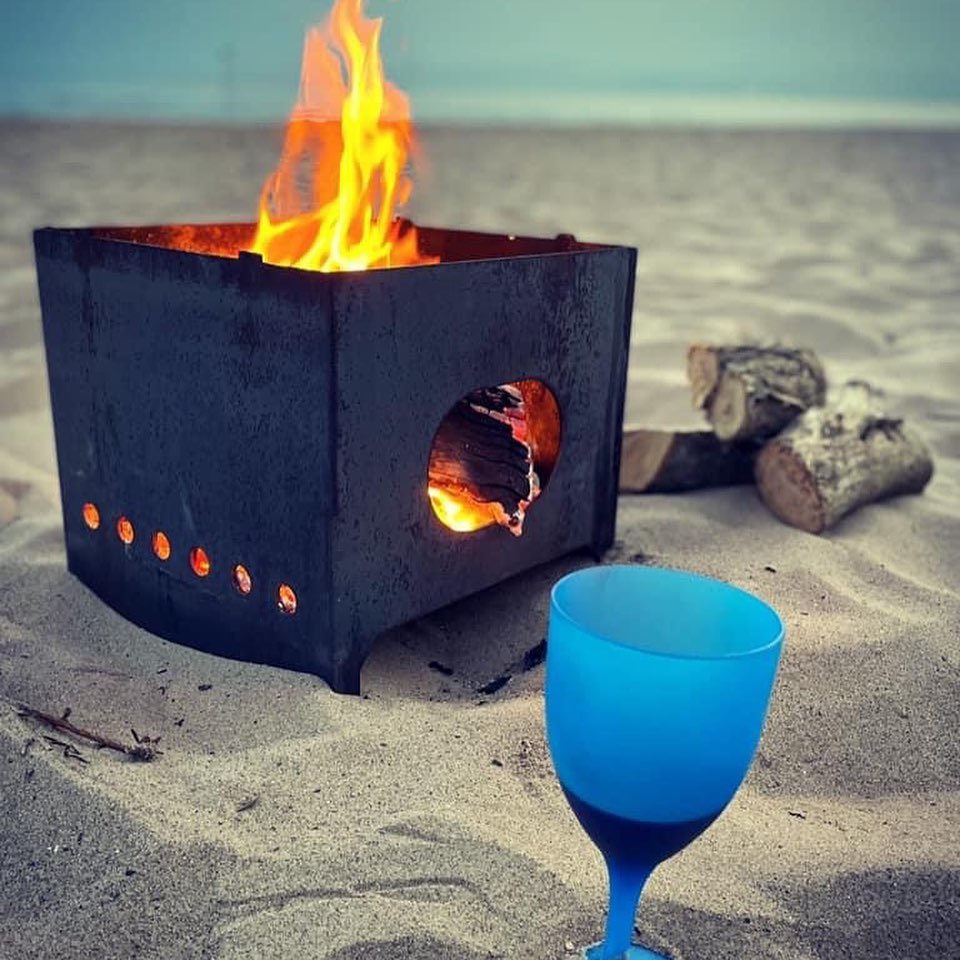 Make the most of your new Fire Pit with our range of accessories and steel products, including our BBQ tray box & Stand.